Our Mission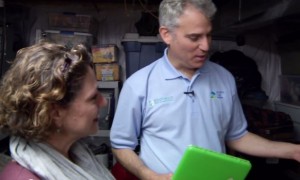 Welcome to ecobeco! Our mission is to help you save energy, money and the environment. We're a one-stop shop for eco-friendly solutions for your home. Are you concerned about rising energy costs? Do you have comfort issues such as uneven temperatures between floors? Are you confused by the all the options and choices? ecobeco makes it easy to get started.
ecobeco is a provider of Home Energy Audits under the Maryland Home Performance with ENERGY STAR® program. ecobeco was awarded 2009 Maryland Home Performance Contractor of the Year by the Maryland Energy Administration. ecobeco won the 2010, 2012 and 2013 Pepco Home Performance Award. ecobeco was also awarded the 2010, 2011, and 2012 Angie's List Super Service Award. ecobeco's energy efficiency experts provide prioritized, actionable advice and facilitate the selection of contractors to get work done. ecobeco also provides auditing services for multi-family buildings (condos/apartments). ecobeco provides services throughout in Montgomery, Prince George's and Howard Counties in Maryland.
We have done all the research for you: regulations, green building best practices, payback periods, return on investment, product recommendations. We have partnerships with fantastic contractors who can perform work at your home. We guide you through each option, explain the benefits and costs, and we create an improvement plan for you with specifics on what you should do today, next year, and in the future. ecobeco makes it easy to be eco.